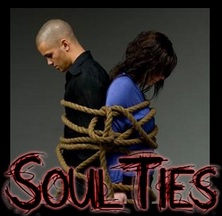 THIS IS AN EXCERPT FROM GREGG JOHNSON'S LATEST BOOK, "HOW THE MIGHTY HAVE FALLEN." FOR MORE INFO, CLICK HERE.Then Amnon said to Tamar his sister, 'Bring the food into the bedroom.' And Tamar took the cakes which she had made, and brought them to Amnon her brother in the bedroom. Now when she had brought them to him to eat, he took hold of her and said to her, 'Come, lie with me, my sister'"
(2 Samuel 13:6-11).
Tamar was Amnon's sister. He should have loved her as a brother and protected her well-being, but instead he allowed lust to consume him and he abused her sexually. It is a tragedy that, unfortunately, is played out again and again in the church community between brothers and sisters in Christ.
Leaders must recognize the dangers of developing a spiritual intimacy or "soul ties" with those of the opposite sex in church and ministry situations. I call it "Spiritual Adultery." It's when one allows himself or herself to become more spiritually intimate and inappropriately attached to someone other than their own spouse.
As stated, Genesis 2:24 instructs a man to be joined to his wife. Not only is this a "joining" in the physical and emotional sense, it also refers to their being joined spiritually. Husbands are to be joined, or cleave, to their wives spiritually. They are to pray together, to minister together, to identify prophetically together. Unfortunately, there are some men and women who are cleaving spiritually to others of the opposite sex and not their own spouses. In essence, they are committing "spiritual adultery."
What is "spiritual adultery?" It is when you seem to "connect" more "in the spirit" with some other man or woman. Maybe you have certain spiritual gifts—you are a prophet, an intercessor, a worship leader and this other person shares your same gifts and spiritual passions. The two of you seem so plugged into each other spiritually.
But your spouse, (sarcastically) just isn't on the "same level" as you are spiritually. You try to tell your husband or wife what you are seeing prophetically, or what God showed you in a dream, or in prayer—and all your spouse seems to talk about is what's wrong with your relationship, your attitude, your character and what's wrong with you. Your husband or wife just isn't spiritual.
But that brother or sister in the church understands. She is in tune with what God is doing in you. He understands the prophetic word, or the "dream God gave you." She has the same burdens, the same insights. He prays for the same things and sees the same things—it is like God has given him or her to you as a "spiritual soul mate."
Ridiculous! There is only one man or woman you are to be joined with: the one you married. Spiritual adultery occurs by joining yourself to another and being more spiritually intimate with that person rather than your husband or wife.
Brother, if you are spiritually plugged into another woman and not your wife, you are in danger and you need to repent. Sister, you better stop praying with that man and go home and pray with your husband. Sir, stop prophesying to that woman and start prophesying to your wife, talking to your wife, and interceding with your wife. Why? Because most adultery does not begin with a sexual encounter, most adultery begins at the spiritual and emotional level.
It is also important to note that most adultery committed by pastors and church leaders does not occur with a prostitute, or a stranger in a one night stand; most adultery occurs with parishioners in the church. As noted from the above survey, among the respondent pastors who committed adultery, 69 percent came from within their own congregations, including 17 percent who were counselees. It is also interesting to note that most men and women never intended to have an affair. They never expected, or began a relationship with the plan for it to end in adultery. Affairs occur because they allow themselves to be drawn into emotional, spiritual relationships with that persona that they should be having with their spouse.
If you are committing spiritual or emotional adultery, you must end that relationship immediately! Stop talking to that person, stop visiting that person, stop calling him or her—erase their number from your cell phone. If you happen to be in the same ministry as that person, quit it immediately. If you are a pastor and he or she is in your church, you need to pull back completely. Keep your greetings short and sharp and withdraw from everything that encourages an emotional or spiritual intimacy between you.
Be firm and decisive! You don't need to explain it to the tempter. You don't need to have a meeting and tell him or her why you are pulling back. Don't feel like she is entitled to an explanation; you don't owe her anything, nor are you obligated to say anything more to her. The only one you are obligated to is your own spouse. So cut if off. No more conversations, no more prayer meetings, no more interaction whatsoever. "But what if he gets offended and leaves the church?" For your sake, the sake of your family, the sake of the church—and for his sake—that is probably the best thing.